This is Quill. She's the protagonist of an upcoming VR title called Moss and has enraptured thousands of gamers across the United States. How did she achieve that feat? Simple. She introduced herself - in American Sign Language.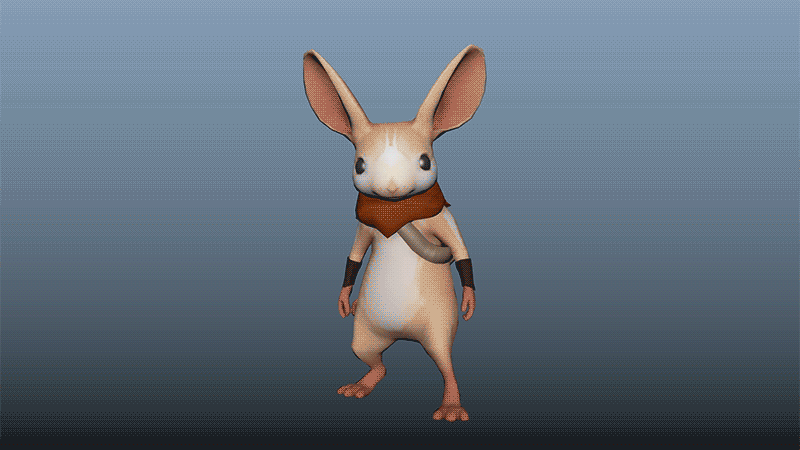 Last week, Polyarc animator Richard Lico made a routine tweet about his work bringing Quill to life. He'd had a bit of inspiration and decided that the voiceless mouse might be able to use sign language to communicate. "Since she can only squeak, I figured I'd play around with ways she can communicate with the player. Also a great perk for our deaf players," he tweeted.
Seeing an endearing mouse using American Sign Language in a video game understandably caught a lot of attention, snagging tens of thousands of likes on social media. 
"Quill often needs to communicate with her guide, [the player], and I'm exploring ways in which she can do so. I came up with the idea of using ASL in conjunction with her existing pantomime methods, and wanted to test the idea," explained Lico in a short video posted the next day. "I had never animated sign language before, so I did some homework, and created this as a test example of what she could do in game. The response has been positive, and we're super excited about the opportunity to help support those who rely on ASL." 
In Moss, players take on the role of a spirit guide for Quill as she embarks on a heroic journey. The plan for Quill was always to have her communicate wordlessly with the player. She would use squeaks and broad pantomiming motions to get her points across. However, the strong reaction from the gaming community toward Lico's animation seems to have cemented the use of various ASL signs in Moss. 
"Sometimes she'll pantomime if there's not a good sign for it, and other times she'll flat-out sign language what she wants you to know. This tweet really confirmed that we should do this," Lico elaborated to Kotaku. "I've been blown away by the responses. Especially the ones where you get actual deaf people saying 'Thank you.' I just had no idea, being able to emotionally connect with something like that."
While this might seem like a small thing, sign language has largely been absent from video games. In fact, searching for any other results for sign language in games only turns up results for games that help people learn sign language, a barren Reddit thread from 2016 that mentions how some sign language is used in the background of Fullbright Company's Tacoma, and articles about Quill. There was some buzz way back in 2009 that Half-Life 2: Episode 3 would include a deaf character and sign-language, but... well... it's a Half-Life game and Valve, so we might not be seeing that any time soon. It's pretty incredible that Quill might just be the first video game character to communicate with predominantly via sign language in video game history.
Moss is set to release sometime this winter for PlayStation VR.